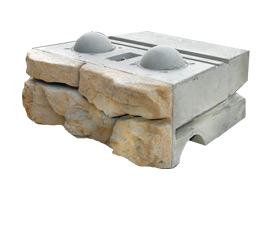 TURTON FAMILY ASSUMES OWNERSHIP OF REDI-ROCK STRUCTURES OF OKI
Founding Partner Michael Coppage provides to the Turton family the opportunity of full ownership of Redi-Rock Structures of OKI. The Turton family accepts this transition and extends its utmost gratitude as they forge ahead, continuing in excellence.
Redi-Rock Structures soon secures its largest single order to date, Liberty Center, with over 27,000 square feet of retaining walls throughout the project.