Riverside Drive
21 Ft. High and 900 Ft. Long Wall Attractively Supports Roadway and Concrete Sidewalks and Curbs
Location: Cincinnati, OH
Year Built: 2007
Goal: Support a major roadway above & provide an aesthetically pleasing solution
Project Duration: 11 weeks
Project Magnitude: 9600 Sq. Ft. (900 ft. long)
Face: Cobblestone
Height: 21 ft.
Geogrid: None
Featured Products
Gravity Retaining Wall Blocks - Massive, one-ton Redi-Rock gravity blocks rely on the sheer mass of each block to hold back the earth.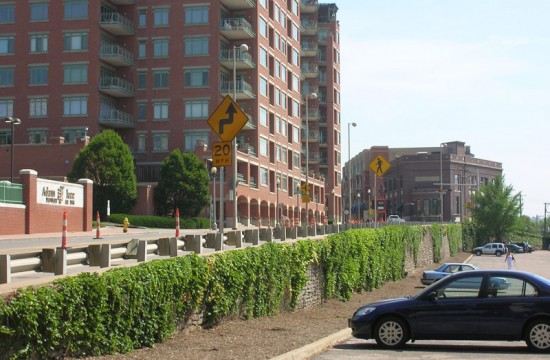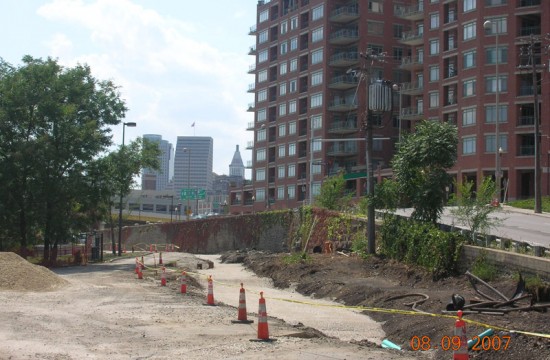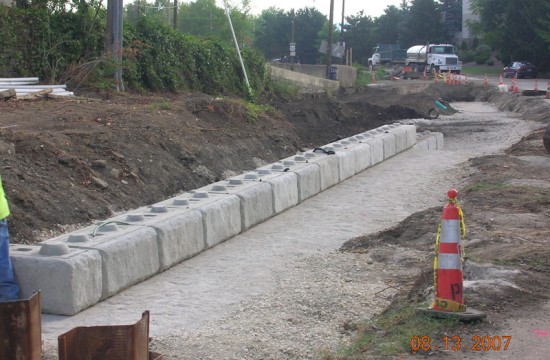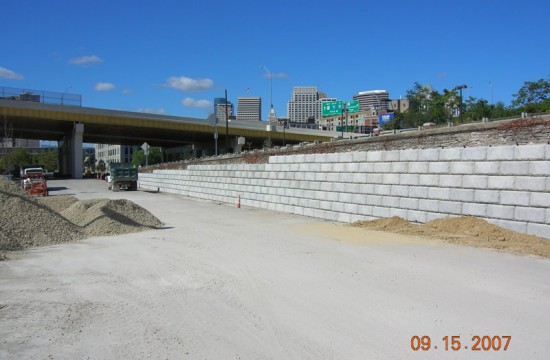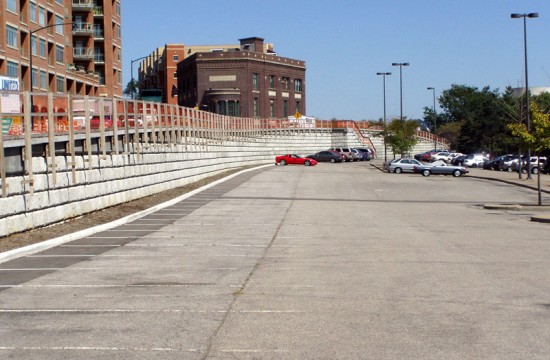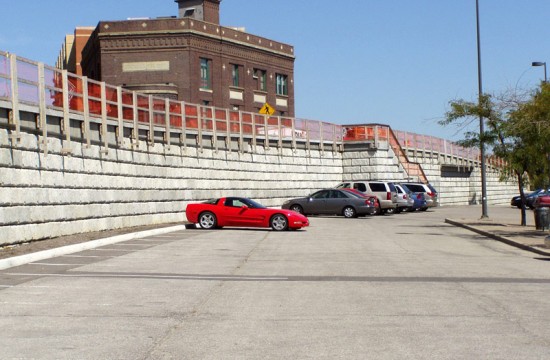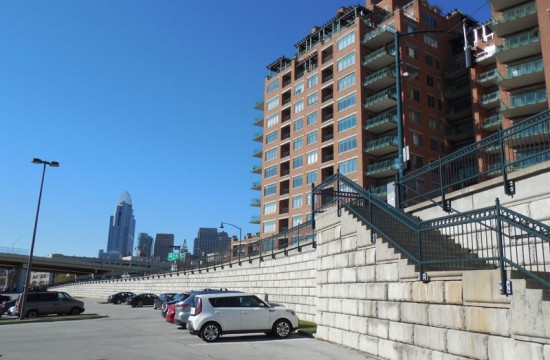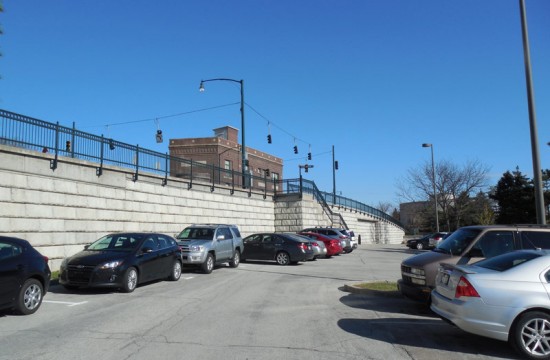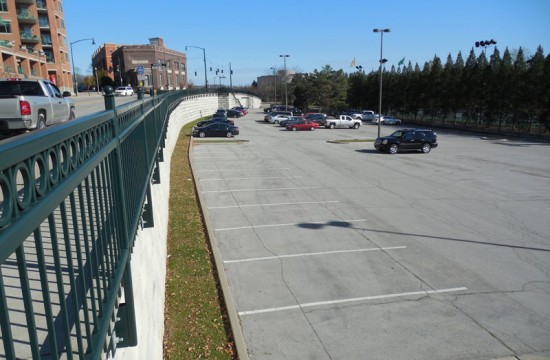 Project Scope
As part of the Riverside Drive Improvement Project, the City of Cincinnati renovated a busy downtown street. In order to maximize parking space for a popular riverfront park, the city required a retaining wall with the structural stability to support the roadway above. "Widening and realignment of vertical and horizontal grades required the construction of a retaining wall on the Ohio River side of the roadway," said Rich Pohana, P.E. with the City of Cincinnati's Department of Transportation and Engineering. "The face of the proposed retaining wall ranged from less than 3.5 feet from the face of the existing wall for a distance of 400 feet. Use of other types of segmental units would have required geogrid reinforcement with lengths extending beyond the existing wall, requiring its removal."
The City of Cincinnati wanted a product that had the appropriate visual scale for the 900 ft. long wall, as well as a look that would replicate the natural limestone that is prevalent throughout the downtown area. Redi-Rock Structures of OKI proposed a no-batter Redi-Rock wall system to maximize parking, allowing "clean" corners and the natural limestone appearance the city desired.
The Cincinnati Department of Transportation & Engineering chose Redi-Rock retaining wall systems based on aesthetics, coupled with the block's engineered strength. The 900 ft. long gravity wall is 21 ft. tall at the highest point. Redi-Rock of OKI, the block producer, manufactured these Redi-Rock blocks with a zero degree batter angle. The massive size of each Redi-Rock block matched the scale of this project. With nearly six square feet of face on every one-ton block, this Redi-Rock wall did not require the time- and space-consuming geogrid that smaller block walls would have required.
Concrete sidewalks and curbs were poured directly atop the Redi-Rock blocks, and poured concrete sidewalks provide access to the street above the parking lot. The city was pleased with the final look of the project.
"This Riverside Drive Project was an exciting and innovative project which expressed Cincinnati's continuing commitment to improving neighborhood vitality through context sensitive design of our transportation facilities," Pohana said.